Welcome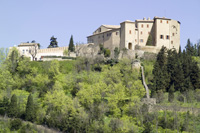 The International Astrocyte School is aimed at all those who are attracted by the most intriguing hypotheses on the role of astrocytes in brain function and wish to learn how to best approach these problems. The school, with its strategy of disseminating state-of-the-art knowledge, is especially targeted at young scientists beginning their careers in this field, but is also open to senior scientists wishing to refresh their glial background.
Heterogeneity of Astrocytes and Gliotransmission
Faculty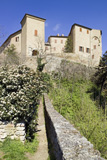 Alfonso Araque, Madrid, Spain
Paola Bezzi, Lausanne, Switzerland
Giorgio Carmignoto, Padua, Italy
Min Cho, New York, USA
Douglas Fields, Bethesda, USA
Marc Freeman, Worcester, USA
Magdalena Götz, Munich, Germany
Hajime Hirase, Saitama, Japan
Frank Kirchhoff, Homburg, Germany
Christophe Mulle, Bordeaux, France
Thomas Nevian, Bern, Switzerland
Richard Robitaille, Montréal, Canada
Christian Steinhäuser, Bonn, Germany
Andrea Volterra, Lausanne, Switzerland

Organising secretariat
Azuleon .:meetings:.

Please wait... Checking Javascript functionality


If you continue to see this sentence for more than 20 seconds,
please enable Javascript in your browser.

The advanced functionality of this site depends on Javascript. We are sorry, but the contents of this page cannot be displayed by your browser in its current state.

For instructions on how to activate Javascript in your browser, you may try this link (you will be re-directed to a website not associated with Azuleon but, last time we checked, the instructions there were clear and accurate).

For any further assistance, please contact the Azuleon webmaster.